Our next Brick Bingo! will be in December 2023. Check back later this year for more details.
Rules
Each participant will receive one bingo page and chips upon check-in.
For the sake of time, pages will be handed out at the check-in table. Participants are not allowed to rummage through the pages and pick their own. Participants must use the page they are given. Requests to swap pages will be declined.
All bingo pages are completely random and there are no duplicates.
Each bingo page has 2 different cards. The card with the red header is to be played on odd number rounds. The card with the blue header is to be played on even number rounds. The bingo caller app will change colors and display the round number to help you remember which card to play. You may play on both cards for fun, but the only card that will count is the one specific to the round.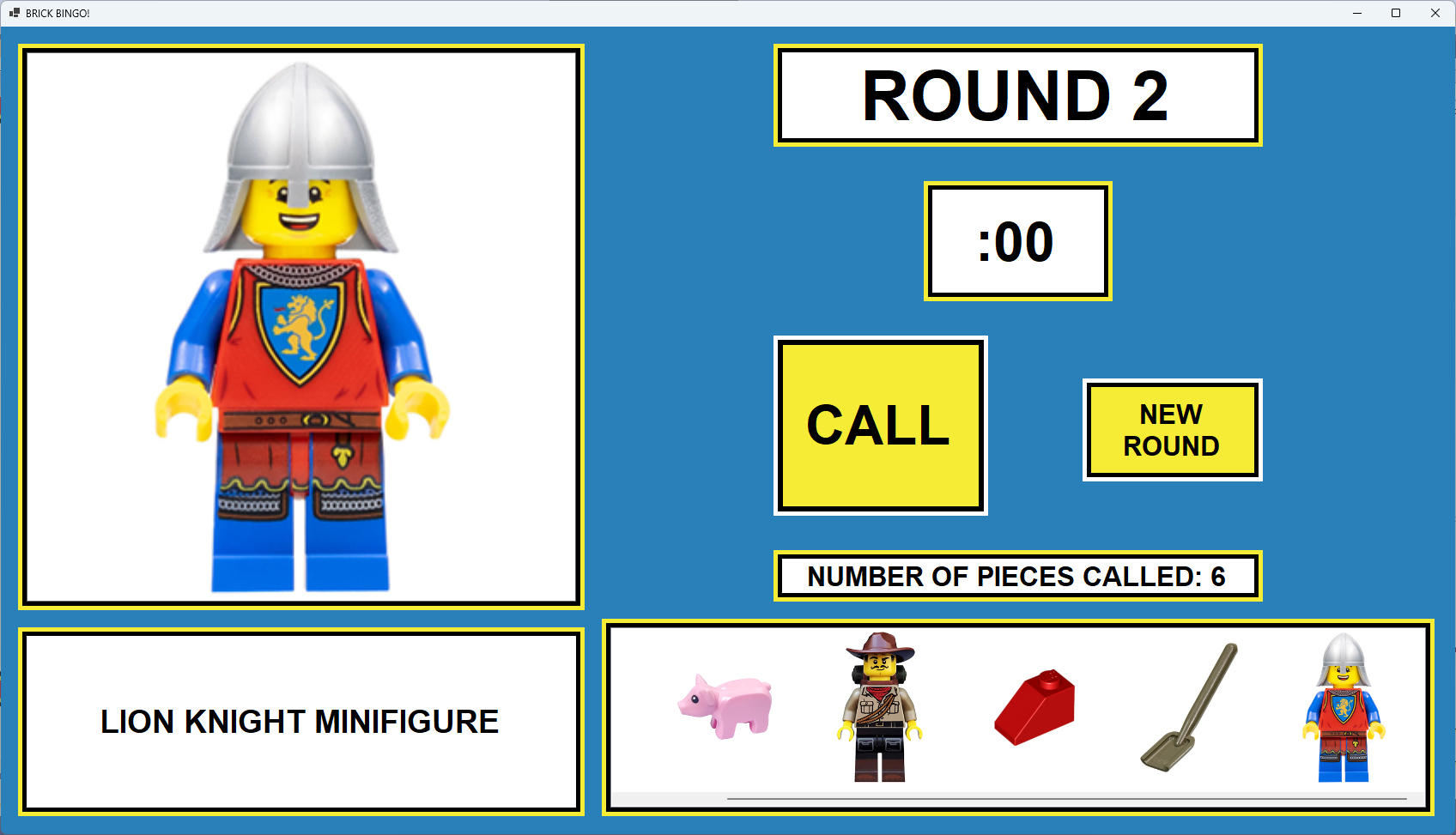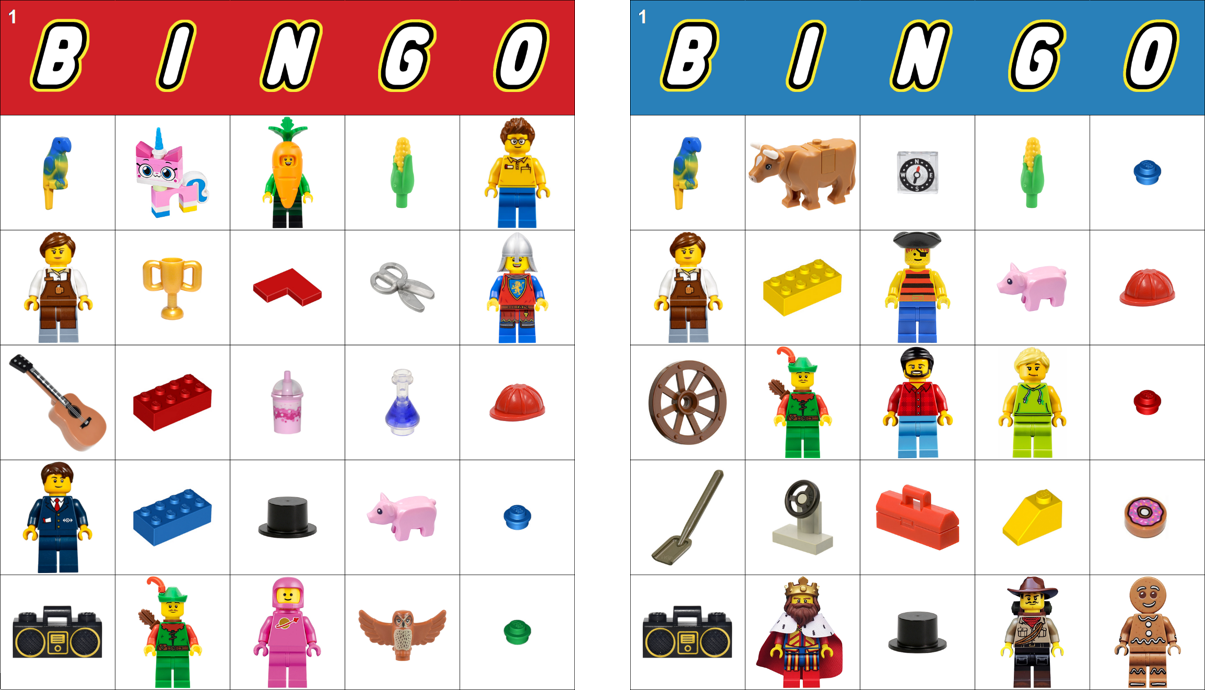 The bingo caller app will randomly select pieces. When a piece is selected, if your card contains that piece, put a bingo chip on the space with that piece. To get a bingo, you must complete a row, column, or diagonal of five spaces. Once you have a bingo, you must shout "BINGO!" to win.
If two or more people get a bingo at the same time, the first person who shouts "BINGO!" wins. If they shout at the same time, each person will roll dice. The person to roll the highest number is the winner.
Winners must let an event volunteer confirm their bingo before claiming a prize. Do not clear your card until the winner's bingo is confirmed.
Prizes
The winner of each bingo round will get to choose his/her prize. The winner of round one gets to choose first, the winner of round two gets to choose second, and so on.
Each bingo card has a unique number in the top left corner. Between each round, a number will be drawn, and the winner gets to choose a prize.
Brick Bingo! ends once all of the prizes are claimed or at 8:00pm, whichever comes first.