ANNOUNCEMENTS
Friday, December 3, 2021
We have even more prizes for our second Brick Bingo event and even more of a variety including gift cards, polybags, ornaments, minifigures, and sets! Whatever prizes are not won during Brick Bingo will be given away via raffle drawings at the end of the evening. We look forward to seeing everyone who registered for this event!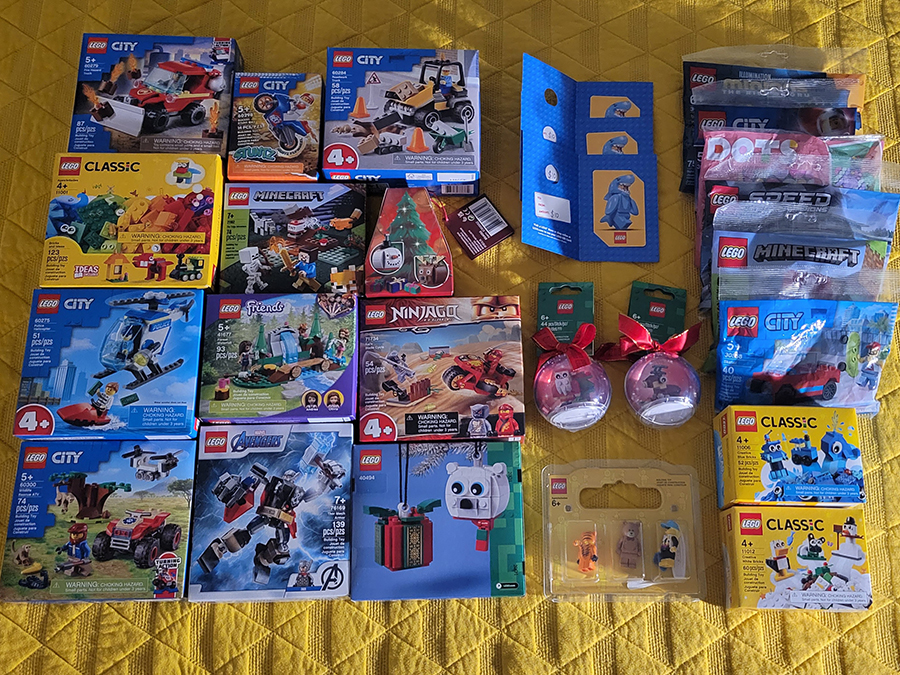 Monday, November 22, 2021
NOTICE! The date for Brick Bingo has changed from Saturday, December 4, 2021 to Sunday, December 5, 2021. The time remains 6pm to 8pm.
Thursday, October 28, 2021
Registration is open for our next Brick Bingo event that will be held on Saturday, December 4, 2021. Registration is required to participate. Registration closes on Wednesday, December 1, 2021 at 11:59pm EST. Our previous Brick Bingo event in March was a hit! You won't want to miss this fun family activity!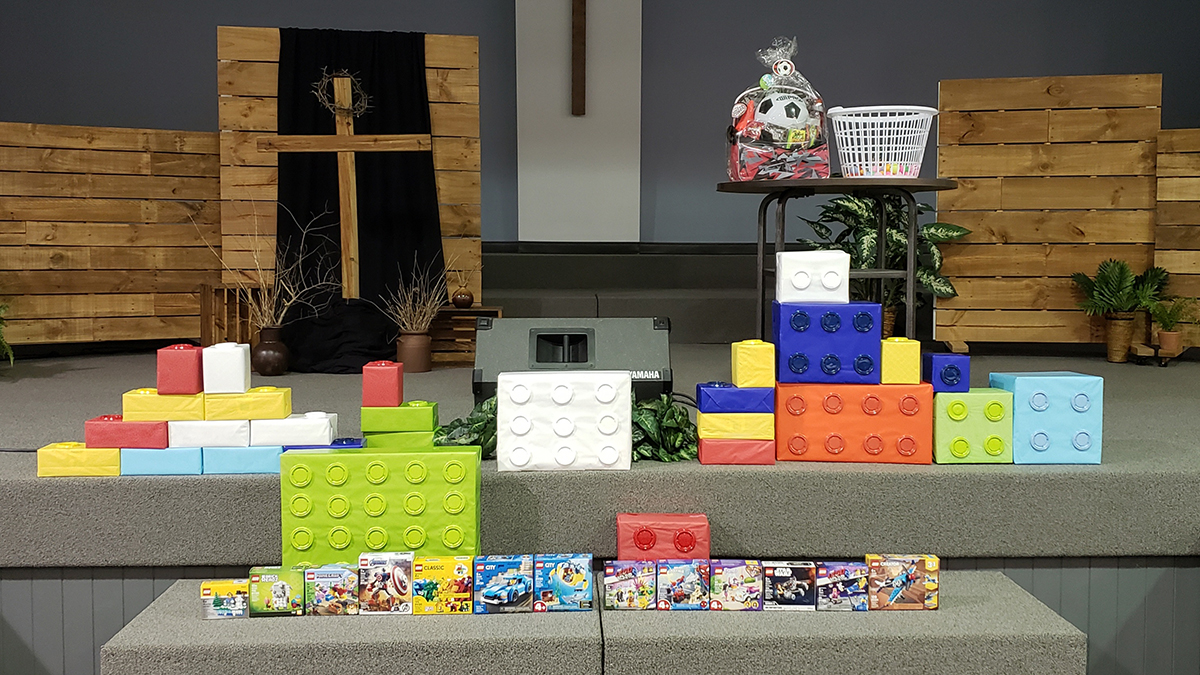 Saturday, February 28, 2021
Check out the prizes for Brick Bingo! Registration is required to participate. Registration closes on Saturday, March 20, 2021.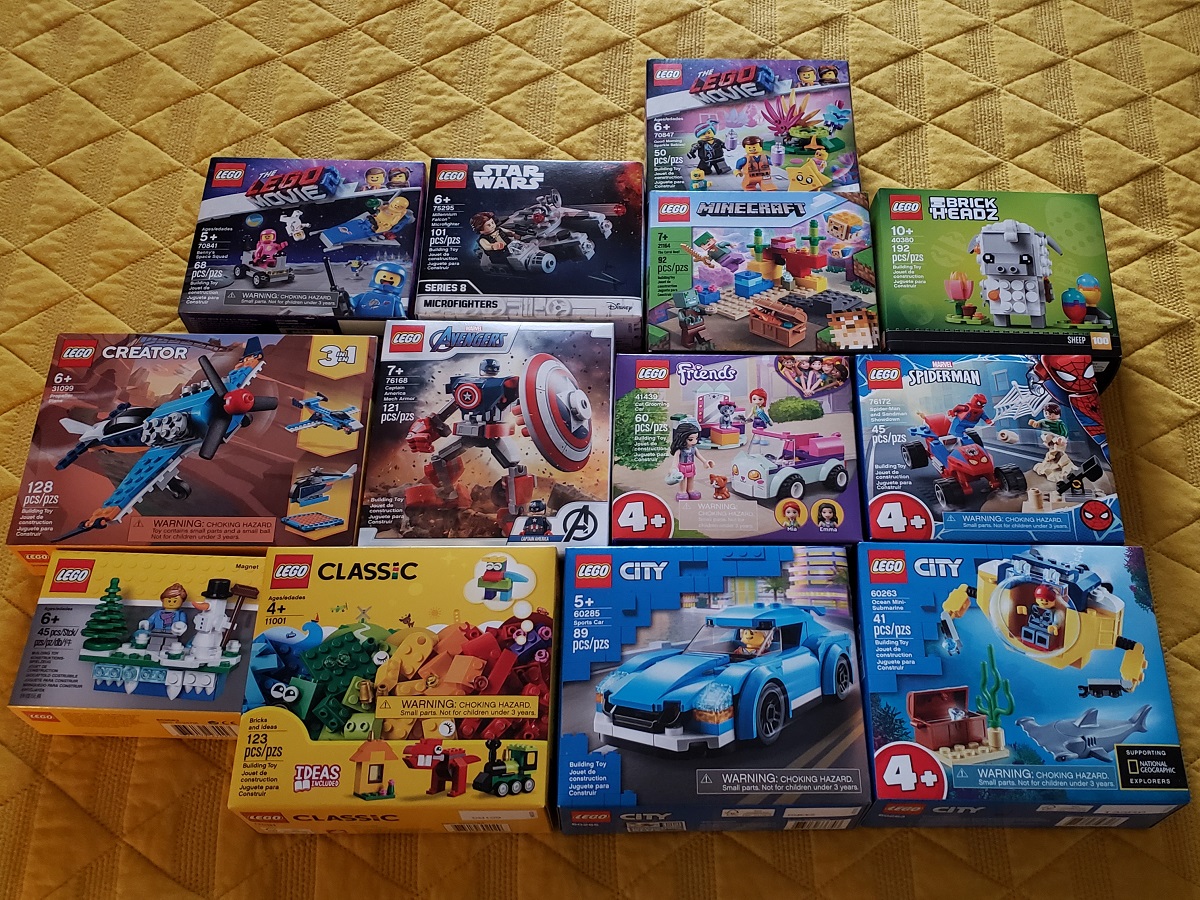 Thursday, February 25, 2021
We've had a lot of people ask about the contest judging/scoring. In an effort to make things more clear, an explanation using two contest entries as an example can be found here.
Wednesday, February 24, 2021
The 1st Annual Pataskala LEGO Contest was a great success! Thank you to all of our participants for sharing your creativity with the community! We had 36 entries and 166 people vote for their top two favorites from each age category. You can see photos from the event and all of the entries in the 2021 Contest Gallery.
Wednesday, February 10, 2021
Registration for the 1st Annual Pataskala LEGO Contest is closed. This is 3 days before planned because we have reached contestant capacity. We are excited to see all of the LEGO creations and hope you are too! Public viewing and voting is on Saturday, February 20, 2021 from 2pm to 5pm.
Sunday, February 7, 2021
Check out 1 of 3 raffle prizes for the 1st Annual Pataskala LEGO Contest! A $50 Easton gift card! We wanted to giveaway 2 tickets to LEGOLAND, but because of COVID-19, LEGOLAND requires reserving a specific date on a pre-purchased ticket. However, LEGOLAND will accept the Easton gift card if you buy tickets in person (weekdays only). The Easton gift card is also accepted at the LEGO Store and almost all of the stores and restaurants in Easton Town Center! Come and vote for your favorite LEGO creations to receive a raffle ticket. Contestants are allowed to vote. There is 1 week left to register as a contestant!